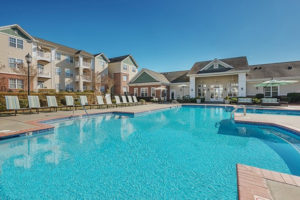 Successful Large-Cap Multi-Family and Commercial  Loans
Select Capital Funding's' Multifamily Mortgage Business provides first lien permanent mortgage loan financing options for acquisition and/or refinancing for multifamily properties.
Large-Cap Multi-Family and Commercial  Loans Program Details
Borrowing entities and credit requirements
Individuals, corporations, LLCs, partnerships, trusts, estates, international investors, etc.
Combine multiple borrowers or multiple entities into a single transaction.
Simple application process
Call or e-mail your Select Capital Funding underwriter your loan request.
Apply Online it is fast and easy:
Most real estate considered
Apartments Existing, stabilized conventional, Multifamily Affordable Housing, Seniors Housing, Student Housing, and Manufactured Housing Communities properties
Properties must have a minimum of five units (50 pad sites for Manufactured Housing Communities)
Credit-worthy single-asset U.S. borrower with all U.S. principals
For any business purpose
Capitalize on time-sensitive opportunities such as the immediate acquisition of undervalued or value-added properties.
Restructure debt, settle disputes at a discount, buy out partners.
Cash-out refinance or borrow against properties listed for sale.
Renovation, asset repositioning.
Fast answers
Immediate action, steady communication, quick closings.
Same-day turnaround on Select Capital Funding's expression of interest
We can provide proof of financing letters and close your loans in days when the situation requires. Seasoned, skilled sponsors are a plus.
Loan Details
Loan Amounts: $5,00,000 to $150,000,000

Loan to Cost: Up to 80%

Loan to Value: Flexible up to 80%

Market Rates

Loan Term: 5 to 30 years

Lien Position: 1st
 Select Small Cap Loan Process
Not Ready to Apply Let's Chat About How We Can Help