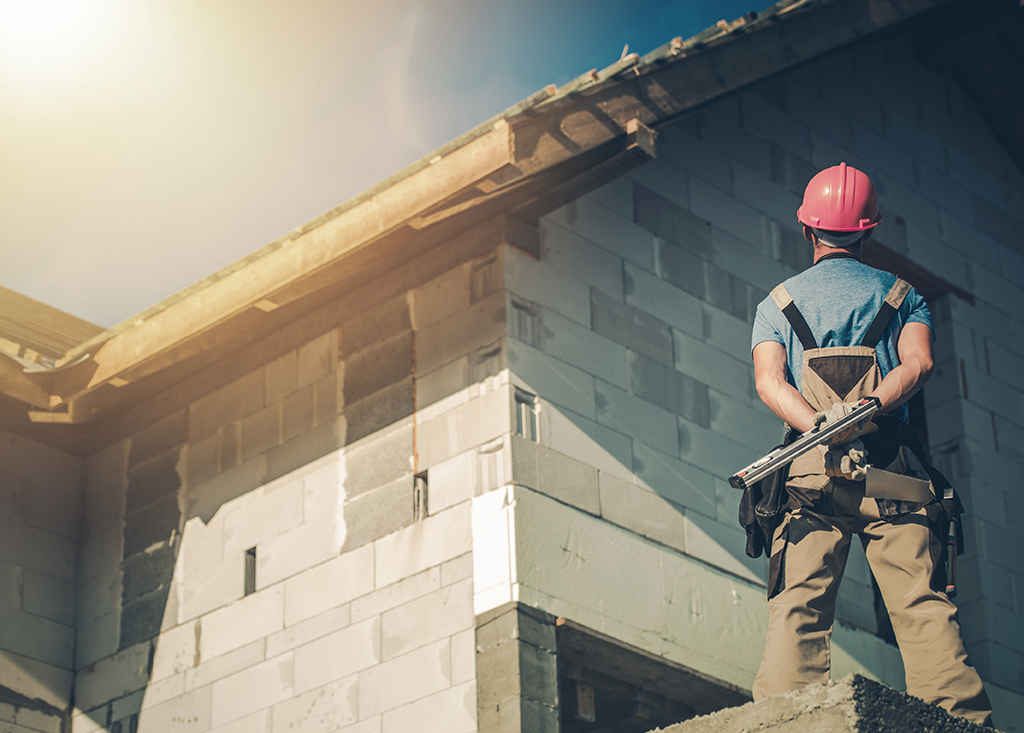 Successful Ground-Up Construction
Ground Up Construction Loans
When it comes to construction financing, a quick closing can mean the difference between a profitable project built on time and under budget or another lost opportunity. Given the risk that comes with rapidly changing market conditions, Select Capital Funding's deal certainty can be a game changer for the experienced builder. While banks are still in loan committee, Select Capital Funding's construction borrowers are out of the ground and on their first or second draw. Select Capital Funding's construction loan program is the fastest, simplest financing of its kind in the market today.
Prior to the close of a construction loan, we work closely with the applicant/owner/builder to analyze the essential elements of the project, including the budget, plans, specs, permit status, site conditions, GC and the construction team. After close, we continue to work closely with the builder throughout the construction process, up to the point of completion. Our experience, dedication, and focus are a tremendous value-add for Select Capital Funding's and builders alike. Our many long-term construction relationships and repeat opportunities stem from Jeffery's commitment to a quality experience and result for all involved.
Construction Loan Program Details
Borrowing entities and credit requirements
Owner, builder, spec or custom home construction
Individuals, corporations, LLCs, partnerships, trusts, estates, international investors, etc.
Combine multiple borrowers or multiple entities in a single transaction
Select Capital Funding's decisions are based on the quality of the project
Ground-up or broken priority
Property types and requirements
Spec residential – attached, detached, in-fill, high-end fix & flips, multi-family or broken projects
Commercial projects can include acquisition financing and asset repositioning
Ground-up or construction completion and broken priority…and we can finance the acquisition, too
Realistic construction periods
Up to 13 months, or more, depending upon the scope of the project
Can accommodate multiple phases and sensible, market-driven partial releases
No prepayment penalties or yield maintenance
In-house construction department
Select Capital Funding's manages its own construction fund controls and inspections for projects throughout the west
Quick, flexible dispersals. One-week turnaround on draw requests
Custom draw schedules that support your project
Select Capital Funding's experienced construction manager is on staff and at your service
Responsive portfolio lender
Select Capital Funding doesn't rely on credit lines or depend on reselling to the secondary market
Offers the creativity and flexibility that comes with being a true portfolio lender
The ability and willingness to structure sensible solutions to your construction financing needs
Simple application process
Call or e-mail your Select Capital Funding underwriter your loan request
Apply Online it is fast and easy: 
Fast answers
Same-day turnaround on Select Capital Funding's expression of interest
We know our markets and can get to deal certainty while the bank is still asking questions
Loan Details
Loan Amounts: $100,000 to $5,000,000+

Loan to Cost of Land: Up to 90%*

Loan to Cost of Construction: Up to 90%*

Loan to Completed Value: Up to 70%*

Market Rates*

Prepay Penalty: None

Loan Term: Up to 13 months

Lien Position: 1st
*Qualification is based on experience and credit score
How We Do Ground-up Construction Loans?
Not Ready to Apply Let's Chat About How We Can Help